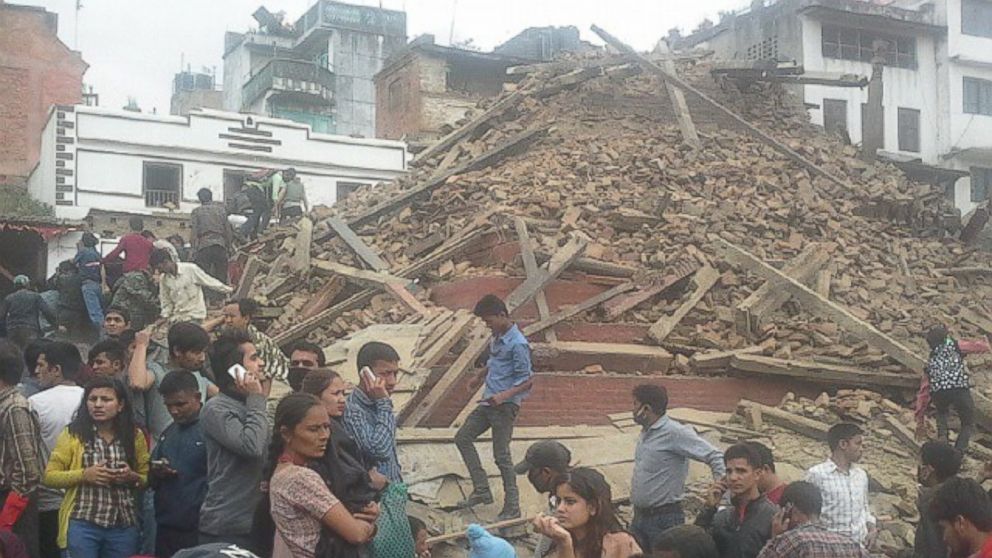 As a CEO & Founder at Shine Servers LLP, i'll be arranging some donation for supporting Nepal Relief Effort for the people effected by #NepalEarthquake tomorrow. We are not a heavy earning company but as a #Entreprneurs we can always donate a small fraction of our earnings for the people who are fighting for their survival with the Natural Calamities.
Uday Foundation​ is sending medicines and essential supplies to Nepal and is working with local organizations to ensure their urgent distribution. Medical camps will also be organised soon.
Urgent Relief Material
Dry Ration
Tents
Matches and Candles
Tarpaulins and thick plastic sheets
Blankets and Sleeping Bags
Feeding bottles
Baby Food
Sanitary napkins
Essential Medicine
Feeding bottles
Financial Assistance Details
For Online Transfers:
Bank name: HDFC Bank
Branch: Anand Niketan, New Delhi 110021
Account name: UDAY FOUNDATION FOR CDRBG TRUST
Type: Savings
A/c No. 03361450000251
IFSC Code HDFC0000336
Cheques can be made in favour of "UDAY FOUNDATION FOR CDRBG TRUST" and sent at following address:
Uday Foundation,
113A/1, (Near Govardhan Resturant), Adhchini, Sri Aurobindo Marg,
New Delhi 110017 Phone: 011-26561333/444
Since Uday Foundation is not registered with FCRA so they cannot accept foreign donations, they accepts donations from Non-Resident Indians only through any bank account operational in India. Contributions made by a citizen of India living in another country, from his personal savings, through the normal banking channels, is not treated as foreign contribution.
Please share the details after you have made the donation to [email protected], along with your complete address and PAN card no, enabling us to send a 80G tax exemption receipt of the same.
Drop-off Location
Uday Foundation
113A, Sri Aurobindo Marg, New Delhi 110017
Phone : 011-26561333/444, Mobile : 9868125819
Email : [email protected]
Note: This information has been provided/published on a good faith basis, without any commercial motive. Shine Servers LLP does not vouch for the authenticity of the claims made by the intending donee, nor can we guarantee that the donations made by a donor will be used for the purpose as stated by the intending donee. You are requested to independently verify the contact information and other details before making a donation. Shine Servers LLP and/or its employees will not be responsible for the same.
Highest Regards,
Bharat Vashist
CEO & Founder
Shine Servers LLP || Leaders In Servers
www.shineservers.com || www.shineservers.in
……………………………………………………………………………………………………..
twitter: @shineservers || Facebook : https://www.facebook.com/ShineServers